Commission President Ursula von der Leyen responsible for SDG implementation – what now?
---
Date and time
Monday 1. March 2021 at 16:00 to 17:00
Registration Deadline
Monday 1. March 2021 at 12:00
Location
Online, https://zoom.us/, Nyt Europa Danmark Online
https://zoom.us/
Nyt Europa Danmark
Commission President Ursula von der Leyen responsible for SDG implementation – what now?
---
Event Description
In November 2020, the European Commission published its Staff Working Document (SWD) "Delivering on the UN's Sustainable Development Goals – A comprehensive approach".  The SWD explains how the European Commission is "taking forward its commitment to sustainable development, the 2030 Agenda and the SDGs through its internal and external action policies, while also monitoring progress at Member State and European Union levels." 
However, the Staff Working Document merely provides an overview of existing initiatives of the European Commission. Five years after the SDGs were adopted, we have yet only seen a reaffirmation of the EC's commitment towards the SDGs without real action on what they entail. 
In short: This is not enough! But this event will take a discussion with key stakeholders on what we need in the shadow of the COVID-19 pandemic in Europe and the world, and what we should expect from the EU Commission.
We have asked key stakeholders, what they think should be the next step in this endless effort to secure that we achieve the SDGs by 2030. Meet Members of the European Parliament and representatives from NGOs, who will comment on the latest staff working document:
Marie-Luise Abshagen, Head of Sustainability Policies at German NGO Forum on Environment and Developmentand Steering Group member of SDG Watch Europe  
Rebecca Humphries, Senior Public Affairs Officer at WWF Brussels – what is our demand as CSO actors and what is the wishes to the MPs.
Niels Fuglsang, MEP S&D (ITRI) and initiator of European Parliamentarians for the Global Goals
Petros Kokkalis, MEP GUE (ENVI)
We hope this event will give us some common conclusion that we want work towards.
Moderator: Julie Rosenkilde, Director of Nyt Europa and member of the steering groups of SDG Watch Europe
Monday 1
st
of March at 16.00-17.00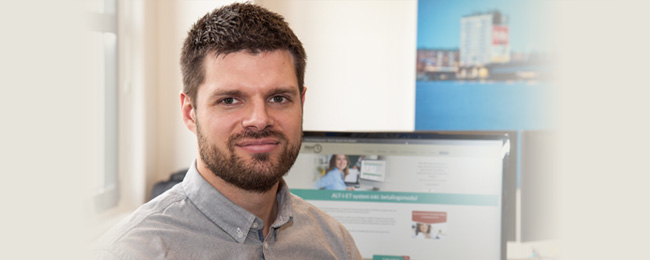 Read about NemTilmeld
NemTilmeld makes it easy for you to organize events.
Save money, time and concerns and minimize time-comsuming adminstration.
We provide personal support - when you need it
PS: This ad is shown because this is a sponsored NemTilmeld account