20 years with fundamental rights - The future of fundamental rights in Europe in the light of Covid-19
---
Date and time
Tuesday 26. May 2020 at 14:55 to 17:00
Registration Deadline
Tuesday 26. May 2020 at 13:30
Location
Online, https://zoom.us/, Nyt Europa Danmark Online
https://zoom.us/
Nyt Europa Danmark
20 years with fundamental rights - The future of fundamental rights in Europe in the light of Covid-19
---
Event Description
For 20 years the Charter of Fundamental rights has ensured Europeans fundamental rights as they are laid out in the 7 chapters of the Charter. From Equality (chap. 3) to Dignity (chap. 1) we have been able to draw on the institutional rights in our fight for a more just world. But in what would have been a jubilee of reflections on the Charter, Covid-19 has entered and altered the discussion in a fundamental way.
If anything, the conversation centering around our rights has only gotten even more relevant in a time where governments all over Europe are using the Covid-19 crisis to justify their attacks on our fundamental rights. Now more than ever we must continue and intensify our efforts to bring visibility to and debate our shared values as they are formulated in the rights of the Charter. 
Nyt Europe together with our European partners in Connect Europe that represents a wide range of European civil society actors present a conference on the importance of the Charter of Fundamental rights today.
Together with MEP's, experts, and civil society we will explore the relevant rights issues as highlighted by Covid. How do we ensure that the current health crisis does not become an institutional crisis of rights? How can we in international solidarity fight to protect our shared values and rights? We hope that you will partake in this conversation.
May 26th from 3-5 PM you will be able to partake via Zoom. The link for the event will be send to you on the day of the event
The program is as follows:
Part I: Introducing the Charter. The importance of our fundamental rights and why they should be re-actualized in the light of COVID – Conversations with experts.
15.00-15.20 Welcome and introduction to the project by Julie Rosenkilde
15.20-15.30 UN Human Rights Office (OHCHR), Regional Representative for Europe, Birgit Van Hout
15.30-15.40 Morten Kjærum, director Raoul Wallenberg Institute
15.40-15.50 Questions/comments
Part II: What is going on in Europe? Looking back at 20 years of fundamental rights and towards the future of activism – Conversation with European activists.
15:50-15.55 Poland – Marta Lempart from Polish Womens Strike
15:55-16.00 Hungary – Veronika Mora from Civilizacio
16:00-16.05 Greece – Christos Lazaridis from the Forum of Refugees
16:05-10 Denmark - Emma Holten Danish activist from Oxfam Ibis
16:10-16.20 questions and comments
Part III:  How do we ensure that the current health crisis does not become an institutional crisis of rights? What is the political response? A discussion with member of Parliament.
16.20-16.55 Dicussion with MEPS
Anna Donath, Hungary, Renew
Margrete Auken, European Greens, Denmark
Isabel Carvalhais S&D Portugal
Partner organizations: Netwerk Democratie, Platforma portuguesa para os direitos das mulheres, Fingo, Euroregion Baltic (ERB), Nyt Europa and European Civic Forum.
*Disclaimer:
By signing up to this event, you allow Nyt Europa to share your name and nationality in order to document your participation in this transnational event funded by the European Union.
Nyt Europa and partners will take pictures and videos during your participation in the event to be used online, in printed material, on social media or for other parts of the events. If you do not want photos / video taken of you for the stated purposes, you must notify the photographer / responsible part before or at the event.
The purpose of this process is to ensure the management of the event for which you have signed up. The acceptance of our processing of your personal data is a prerequisite for your registration and subsequent administration of your participation.
The sign up for our events is the legal basis for processing your personal data during a five- year period. Cf. the Data Protection Regulation article 6, paragraph 1, point f.
The event is Co-funded by the European Union and is created with support from Europa-Nævnet.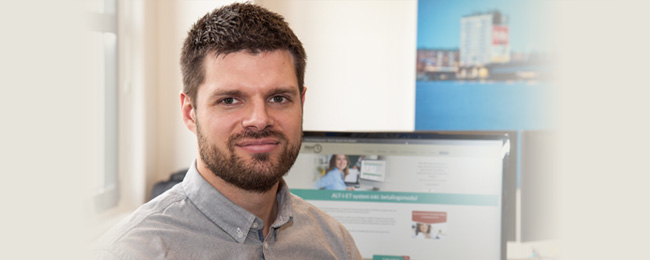 Read about NemTilmeld
NemTilmeld makes it easy for you to organize events.
Save money, time and concerns and minimize time-comsuming adminstration.
We provide personal support - when you need it
PS: This ad is shown because this is a sponsored NemTilmeld account
Organizer Contact Information
Nyt Europa
Phone: +45 +4531419674
lea@nyteuropa.dk
Organizer Contact Information
Nyt Europa
Phone: +45 +4531419674
lea@nyteuropa.dk